*Sneak Peek* and Promo for Criminal Minds Episode 11×19, "Tribute"
Promo for Criminal Minds Episode 11×19, "Tribute"
"Shut the front door!"
As GREAT as it is to see our Emily again, we know she's not there to have tea and crumpets with the team. From CBS:
When former BAU team member and current Interpol Agent Emily Prentiss tracks an international serial killer, she enlists the help of her friends at the BAU after she is convinced the UnSub's next victim is on American soil. Also, the BAU deals with Morgan's departure from the team.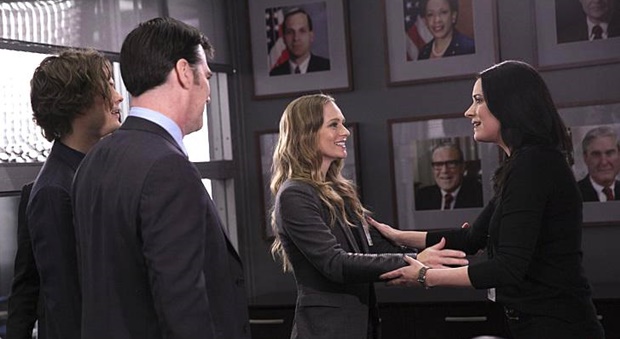 Check out the promo below, and watch to find out what goes down this Wednesday at 9/8 central on CBS!
Written by Virgil Williams
Directed by Tawnia McKiernan
NEW SNEAK PEEK!!