*WINNERS ANNOUNCED!* CRIMINAL MINDS TRIVIA CHALLENGE 5!
*WINNERS ANNOUNCED!* CRIMINAL MINDS TRIVIA CHALLENGE 5!

SCROLL DOWN TO SEE THE CORRECT ANSWERS, AND THE TWO LUCKY WINNERS!!
Helloooo! Are you ready? Have you been waiting all year to sink your teeth into a killer CM Trivia Challenge, best your fellow fans, and WIN some super-nifty one of a kind SWAG pictured below? Well you're in luck because the day is HERE! Get your googling fingers ready and don't forget that this very site is searchable too, but I know YOU KNOW it all already! Be on your toes and read carefully, as some questions have several answers and you must get them all! On your mark, get set, WHEELS UP!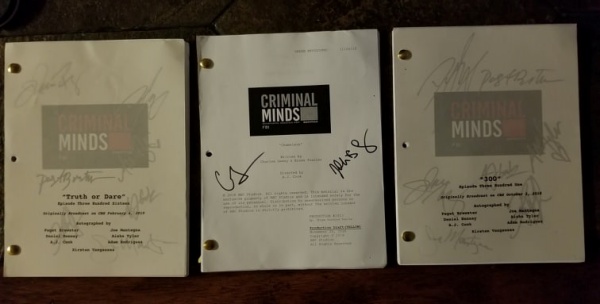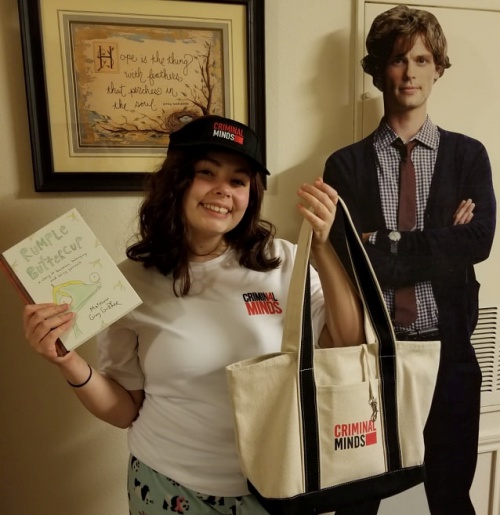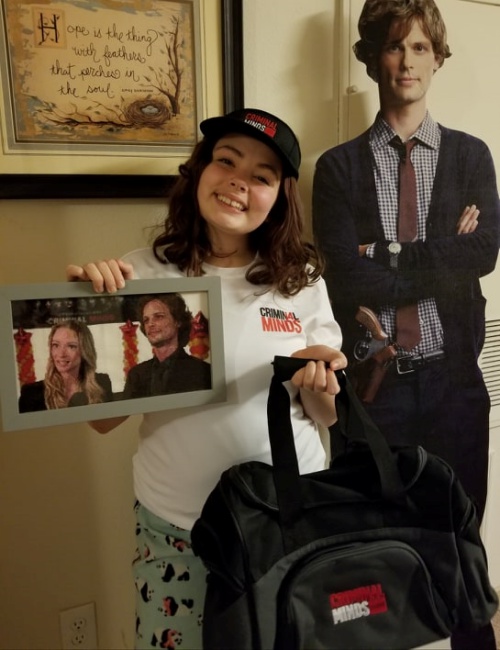 1) In season 1, Guy Norman Bee directed the episodes The Fox and Broken Mirror. How many episodes in total has he directed for Criminal Minds? 10
2) What was the original air date of season 2's Open Season, written by Erica Messer and Debra Fisher? Who directed it? May 2, 2007, Felix Alcala
3) Name two of Paget Brewster's other shows she's been on, past or present. All of you got this one right! Any of Paget's shows were correct. 🙂
4) In their recent appearance on The Talk, the cast dressed as if they were attending a prom from which decade? 1980s
5) Ed Bernero's excellent season 5 episode A Thousand Words references what classic Science Fiction writer's work? Name the work. Ray Bradbury's The Illustrated Man
6) Who is Harry Bring's assistant, and what is her favorite Criminal Minds episode? Jenny Koreny, Collision Course
7) Matthew Gray Gubler debuted his first book this month, Rumple Buttercup, which instantly rose to #1 on the New York Times Best Seller List! When was Rumple's "birthday", and which cast member shares the same birthday? April 2, Adam Rodriguez 
8) What was the exact Voltaire quote Rossi relays to the class in Virgil Williams' season 7 episode Profiling 101?"To the living, we owe respect, but to the dead, we only owe the truth."
9) In what episode does Reid get shot in the neck? Who wrote it? Angels, Rick, Breen, and Janine
10) How many Criminal Minds cast members have directed one or more episodes? Name them. 6-Matthew Gray Gubler, Joe Mantegna, Thomas Gibson, Aisha Tyler, Adam Rodriguez, and AJ Cook.
11) Breen Frazier has given us some of the finest hours of Criminal Minds' entire run, however there was one season 6 episode of his that he would have "killed on the board". Name the episode, and his reason. "Compromising Positions, "You just can't do swingers on CBS."
12) The season 3 episode Tabula Rasa dealt with a killer who awakens from a coma with no memory of his past murders. What is the English translation (from the Latin) of the episode's title? I accepted both Blank Slate, and Clean Slate.
13) What Santa Ana whiskey distillery and tasting room is Kirsten Vangsness invested in? Blinking Owl
14) In what episode is this poster featured on a video game? Bonus point (removes one wrong answer) if you name the designer! I love how some of you came up with the extra bits here, but all I needed was: The Wheels on the Bus, *Dylan Hay-Chapman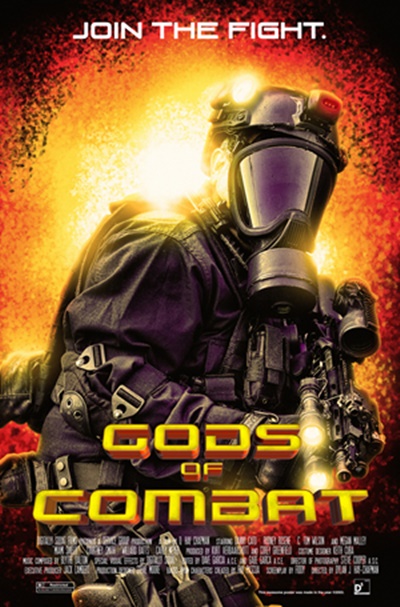 15) Aisha Tyler produced and directed her first feature film in 2017. Name the movie, and the voice role she also played. Axis, Louise
16) What episode was Derek Morgan's last appearance, so far? Lucky Strikes
17) In what season 4 episode does JJ's maternity leave replacement make her first appearance? What is her name, and what division does she belong to? Who wrote the episode? Catching Out, Jordan Todd, Counter-Terrorism, and Oanh Ly wrote it.
18) Name the two UnSub cult leaders who share a common first name. Benjamin Cyrus, Benjamin Merva
19) Who said this, when asked about their writing process: "It's never quite the same. Sometimes I'll see the way in and run with it. Other times I know the end and have to figure out how to get there."? Erica Messer
20) In the season 14 finale, Truth or Dare, JJ confessed her love for Spencer. How long did she say she's felt that way? She has "ALWAYS" loved him.
THAT'S IT, YOU DID IT! 
Send your completed entry to [email protected] by 11:59pm CT, April 30, 2019, the deadline to submit answers. One entry per person, but you can send in corrected versions if you get it in by that time. Winners will be chosen by random selection from all correct entries submitted, and announced on or before May 2, 2019. Winners from previous years cannot enter this year, sorry guys.
Trivia Challenge is open to any fans worldwide, but you'll have to pay the shipping and insurance on the prizes if you live outside the US.
************************************************************************
AND NOW THE MOMENT YOU'VE ALL BEEN WAITING FOR!!
THE WINNERS, YOUR CRIMINAL MINDS TRIVIA EXPERTS ARE:
*************WONG S, AND ALYSSA MATTINGLEY!!!*************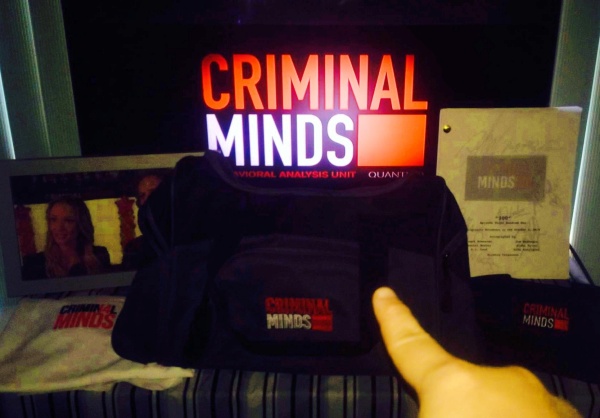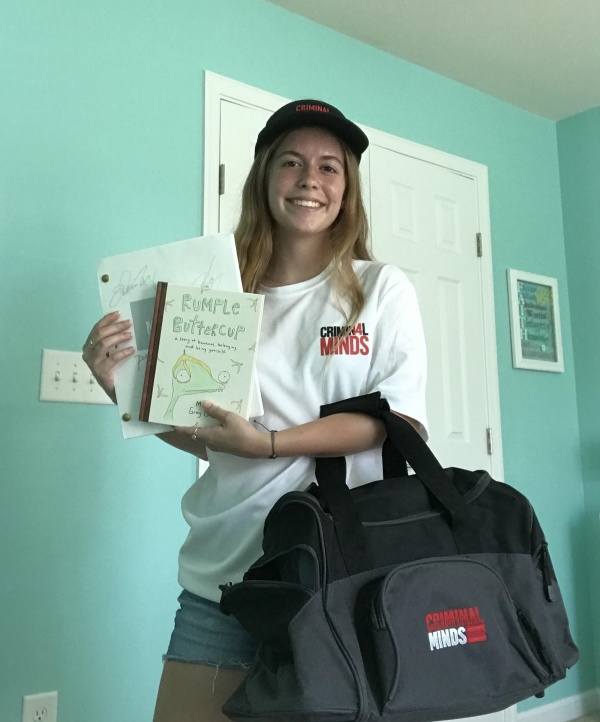 Congratulations again to the both of you! You are Criminal Minds Trivia Champions!
THANKS FOR PLAYING, EVERYONE! YOU WERE ALL AMAZING!!! xoxox