Former CM Scribe Andrew Wilder Set to Co-Exec Produce "FBI" This Fall!
Former CM Scribe Andrew Wilder Set to Co-Exec Produce "FBI" This Fall!
After years of Criminal Minds fans begging the show via polls and petitions to rehire Andrew Wilder as writer, it looks like he's finally returning to CBS. Wilder's been tapped to co-executive produce the new show FBI, premiering this fall!
Though Wilder left CM after season 4, he's responsible for some of the most revered classic episodes of Criminal Minds like Elephant's Memory, North Mammon, Lucky, LDSK, and Omnivore, which is where we were introduced to UnSub George Foyet, arguably the series' top villain.
Andrew had this to say about returning to CBS:
"Obviously, it's great to be back on CBS where I started – and coming home on a series about the FBI… to be honest… and I believe the fans will understand this better than anyone… that is like a prayer being answered. I have missed the CM fandom. I've never seen anything like it. 14 seasons and they're still the most passionate – and loyal fans in TV.  I can only hope they remember me. I truly hope they watch FBI. I can't say much about the series just yet — but I promise they will NOT be disappointed!"
We'll take you at your word! Best of of luck to you sir, and we're on-board for anything else that escapes that talented pen of yours. Let's all congratulate Andrew on this excellent turn of events, and wish him every success with the new endeavor!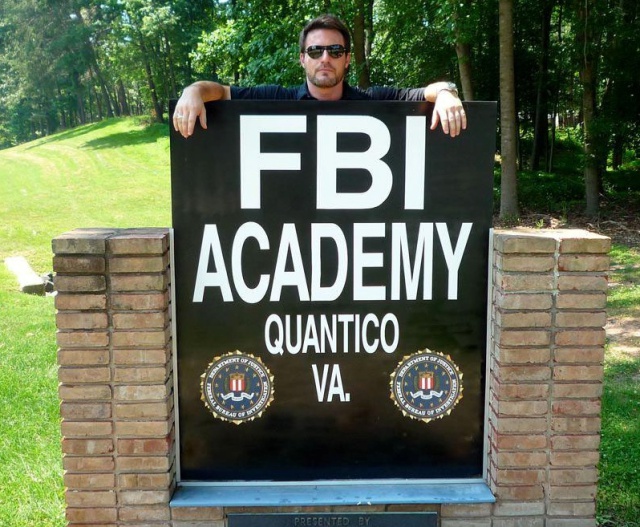 If you'd like to read more about Andrew and his years with Criminal Minds, check out our interview here.
Further good news, Andrew is now back on twitter! Go follow him at https://twitter.com/aswilderFBI!