Review for Criminal Minds Episode 12×09, "Profiling 202"
Review for Criminal Minds Episode 12×09, "Profiling 202"
"Happy Birthday, Dear Agent Rossi…"
This offering felt different in many ways. The ghosting was different, the team byplay was different, which I guess makes sense because we no longer have Hotch or Morgan, and Reid was absent so we're watching our show slowly change into and utilize a very different team dynamic.
But I loved that here Rossi was, back in the classroom teaching the next level recruits profiling… and Emily Prentiss was by his side, assisting and contributing. Did anyone else feel like we had just taken a mini-profiling class? That was cool. The Kobayashi Maru-style of role play was a device we've never seen before, and I dug it. Great effect.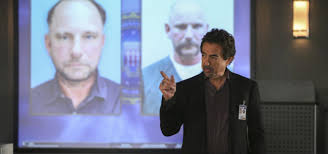 I'm not a fan of Damon Gupton yet, though if he's for sure staying, I hope to be one soon. I don't know him at all, and he's a stranger to a lot of us. I can tell you that I don't like his Walker coming in and pretending to know all about the people on our team right away. He's too familiar, too soon. He acts almost as if he's been there longer than Alvez. And he makes me miss Morgan more than I already do. I chalk it up to the swagger.
The callbacks to the original episode (Profiling 101, also written by Virgil) were consistent, and of course CM got the same actor to play Tommy Yates (Adam Nelson), because that's how they roll. I appreciated the attempts to give the UnSub more backstory, as it fleshed out his motivation. And I cracked up (sorry) when he said his grandmother would sit on him. What? Is that really a thing?
I liked how Rossi explained his process, and I enjoyed how it was shot (thanks, Rob Bailey). By the way, here's Rossi's recipe for the Spaghetti Carbonara he ritually makes, courtesy of Joe Mantegna: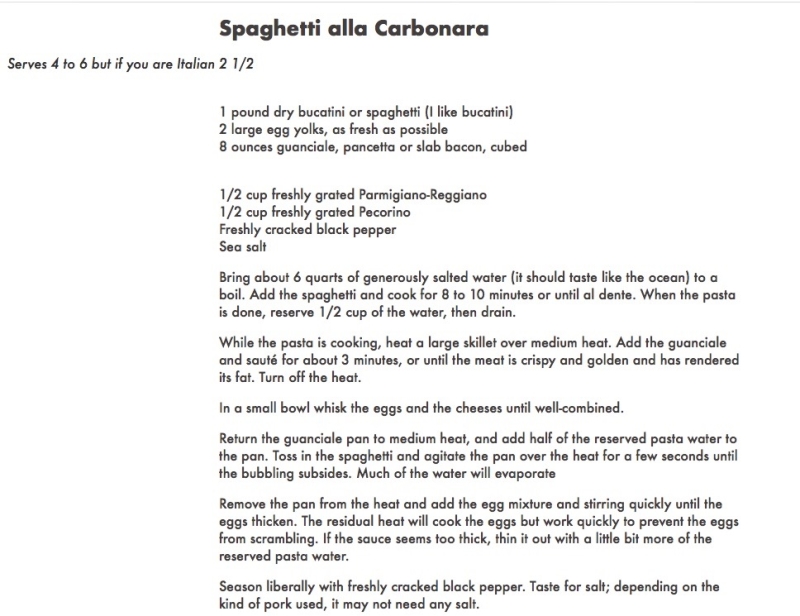 The scenes with Emily and Rossi where she turned the advice tables on him were warm, and thoughtful. I felt they did a good job of showing the type of friendship Rossi and Emily have always had (one that he had shared with Hotch, too), and that no, she wasn't being his boss in those moments, but a pal who could see something was up and wanted to help. Em of course knows the history of Rossi's grim birthday "date", and just wanted to make sure he was okay, which meant maybe using his own ammo against him to get him to see reason.
I understand the choice Rossi made to save the living woman's life, rather than give closure to the grieving families of Yates' previous victims. It was the right choice, but it's sad that there won't be any more reveals from Rossi's list. I asked Virgil if Rossi regretted killing the UnSub and here's his response:
"I think he struggled a bit. That's not to say he thought twice about shooting Yates to save that woman. Rossi did what he had to do. But he'll be forever haunted by the fact that he'll never recover Yates' old victims."
Virgil's episodes have heart. Whether or not you've decided to like him personally, or think yourself capable of judging his writing, you have to recognize the copious amount of genuine feels he brings to the screen each and every time he pens an episode. Thank you for this continuation of, and revisit to, a previous episode, and for holding up show canon while simultaneously introducing a new and interesting storytelling device.
I really missed Reid, though.
Written by: Virgil Williams
Directed by: Rob Bailey