*EXCLUSIVE* Interview! CM Director Hanelle Culpepper!
*EXCLUSIVE* Interview! CM Director Hanelle Culpepper!
An award-winning director, writer, and producer, Hanelle generously agreed to speak with us about her varied skillset, and her life before coming to Criminal Minds. Check out what she has to say, and leave a comment below! 
TJ: Let's go ahead and start by telling folks where you're from, and what lured you to the city of angels?
HC: I'm from Alabama, Birmingham, then went to school in Chicago, Lake Forest College, then came to USC for grad school, always wanted to come to Los Angeles, always was interested in it, but I didn't know I wanted to be a director until I was a Senior in High School, and I came out here to actually pursue that dream.
TJ: How did you get into directing, and what do you consider your 'big break'?
HC: Ooh, okay, well I got into directing… it took a while after I came out to Los Angeles, because I'm also a writer so I had a script I was trying to sell. It was a very hard sell in that it was a period piece about two African-American women, it was caught in the trifecta of big no-nos for a movie at that time; a woman piece, a black piece and a period piece… and then there was me, who hadn't directed anything. I got a job working at Sundance and it was there that I was inspired by these filmmakers that were not waiting on Hollywood, they were making their own movies.  I quit my full time job, got my first camera, and just went for it one hundred percent.
My big break was my first feature, two guys that I worked with before knew that I was a hard worker, they took it to this company Bigfoot that was looking for low budget movies to finance, and they liked the script. So that was first big break getting the green light to make Within, which took two years to finish, and then another two years to sell it, and the next big break was on Lifetime. When they acquired it, the producers liked me and I ended up doing three more movies for them. Third big break was getting into NBC's diversity directing program, which led me to shadowing on Parenthood, which led me to directing an episode!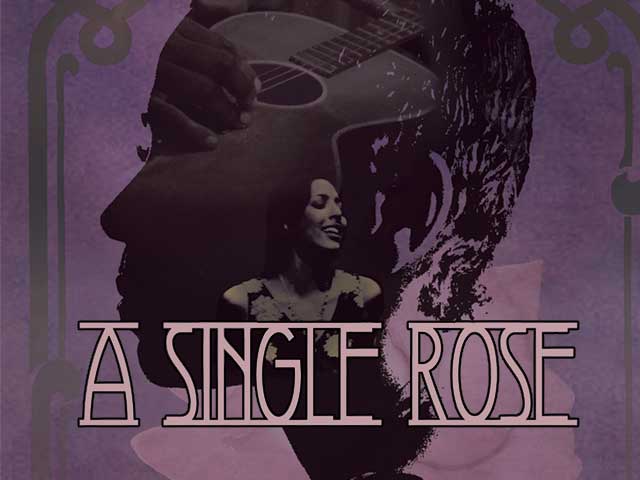 TJ: How would you describe your directing style?
HC: I feel like I'm still defining that, trying to put it into words – supporting the story and the character, finding the underlying theme… not just going for the cool shot if it's not supporting the story or the character.
TJ: I notice you've done several crime-related shows, in both episodic tv and features. Is this a genre that you are particularly interested in or has it been just a coincidence?
HC: Kind of became a coincidence, my first few shorts; one was romantic comedy, then a period drama, another comedy then a supernatural thriller. The reason that it was a supernatural thriller is that I was looking for something low-budget, and a lot of genre films can be. There's a part of me who loves doing the emotional dramas… I do find that thrillers can be a lot more fun. Some parts of the story moves faster, so the thriller road seems to be my little thing right now.
TJ: What is the best thing about directing a show like Criminal Minds? Were you able to speak with Matthew, Joe, or Thomas about their experiences directing the show, and did they share any insider hints?
HC: Did not talk to them about that, talked a tiny bit to Matthew about shooting because he was prepping, but the actors are so busy working they aren't really available to pick their brains. I did talk to several other directors that had worked on the show and Glenn Kershaw, also shadowed Glenn twice, and that was a great way to learn how things go around there. I shadowed him on both this year's and last year's premiere.
TJ: So did you know then that you would direct an episode?
HC: No, you never really know. You shadow and hope they give you a chance to, but they are evaluating you too, to see if you can handle the show, if you have a creative vision – "Can she handle this crew, can she handle this cast?" – all that kind of stuff that they are evaluating. Some shows can take that risk, Criminal Minds is in its 9th season, so they can take that risk on trying out someone new, giving them a chance. First and second season shows aren't as willing to take that risk on a newer director.
TJ: Do you have a favorite CM character?
HC: Oh! Ahh! I can't answer that question! I love Shemar and he did such a great job on my episode, he really just brought it. I watched the episodes he had done before and thought Oh wow, he's really good when he goes to 'that place'. It could've been a confusing script with the flashbacks… so I love Morgan but I don't want anyone to feel left out… they all have their qualities that are interesting and fun, and they're all so good!
TJ: Will we be seeing you in season 10?
HC: Yes, I'll be directing episode 15 next season.
TJ: Who inspires you, professionally and personally? And if you could collaborate with any living person, who would that be?
HC: Personally – inspired by my mom, who worked very hard to give us opportunities and who also, both my parents allowed me to pursue what I wanted to do. Professionally , favorite director Frank Darabont, started watching The Walking Dead because he was the showrunner on that one… also Spielberg, he doesn't let himself be pigeonholed. For TV there's Millicent Shelton, I like her energy that she brings to set, she's one of the first directors I ever shadowed. She's an African-American director, and she does a ton of stuff, I'm surprised she hasn't done a Criminal Minds yet! Glenn Kershaw inspired me too, he's creative and the story is important, but he also brings kind of his inner zen to it – you get stressed out, but he also just wants you to breathe, and take in what the universe is giving you too.
TJ: You are the classic 'triple-threat', a screenwriter, director, and producer with your own production company, Hillview 798. Have you found that's given you more freedom, creatively, or do you sometimes get bogged down by the 'business' side of it? Do you feel like 'doing it all' has given you a broader view as a director?
HC: The writer side is really helpful as a director. And even when you're reading scripts, able to see what needs to be done faster, or even taken out. I haven't written my own screenplay in a while because I'm enjoying the director side a lot more. The producing side was more because I had to, to produce my earlier projects, not anything I really love, I do it because I have to. Knowing how to produce at least gives you the freedom to know that you can kind of make it happen on your own, and that makes it more appealing.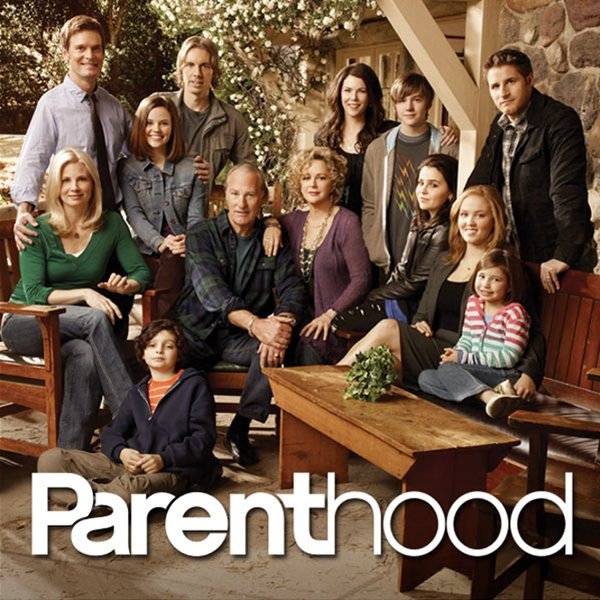 TJ: Do you have a favorite book that you'd either like to write the screenplay for, or direct the film version? Maybe both?
HC: Actually there is this book, you've probably never even heard of it, a mystery called The Miracles of Santo Fico. The story of a grifter in a little Italian village… a woman that I worked with found it in a dollar bin somewhere, and she read it and loved it, and gave it to a screenwriter friend of mine who loved it and just wrote a quick screenplay on her own, we didn't have the rights or anything… then she gave it to me and I loved the story, but the rights were optioned by someone else. It fell out of option and we tried to get it but the writer had something like three other options, so it ended up going to someone else again. We keep an eye out for it still and if it doesn't get developed we'd love to do it. We have a great script and it's a great way of doing drama with light comedy, it's unexpected. So nobody else do it – it's mine! (laughs)
TJ: You've won many awards from film festivals all over the world, I'm sure it's awesome to have your work continuously lauded by your peers. Does it spur your creativity and motivate you to jump back in, or do you feel like you've earned a rest after winning? Is there one among your awards that you are most proud of?
HC: Oh hey, I would say it's not the award that spurs you, it's just the joy of the audience seeing it work and responding to it, and just the actual craft of doing it. I need just about a week to rest then I get antsy – the award is a cherry on top, you have to love what you're doing. Very proud of Best Director for A Single Rose. But truly the award I'm most proud of is graduating summa cum laude from Lake Forest College. We were chosen by ICG to be a part of their showing at Cannes –  but wait! I'm changing my answer – it's winning Best picture at Big Bear International Horror Film Festival. Best Picture just says you're doing it all right.
TJ: With a busy schedule like yours, I imagine your free time is at a premium. What do you like to do when you actually have some?
HC: Spend time with my husband and son, especially when I'm… like right now I'm away for three weeks… so whenever I'm not working I try to be there 100% for him, which is hard to do! I also enjoy exploring, seeing new places, I like to hike and bike and watch TV and movies! I try to catch up on my series and movies. Also I've always been a huge reader so I try to squeeze in time to read a book.
TJ: Do you have a favorite movie?
HC: Ah, a favorite? It's up there between Shawshank Redemption, The Green Mile, The Road to Perdition, and Sixteen Candles! I actually do not have one favorite. If I had to pick just one I'd probably say just don't give me any! I need at least a top ten, but those are some of my favorites. Wait – add The Bicycle Thief! Can't believe I forgot that one! I would love to do a movie that is so affecting like The Bicycle Thief.
TJ: Let's talk about The Edge of Winter for a minute; It was an incredibly complex –  psychologically and emotionally – episode, on par with the best of CM's storytelling. Were you prepared for such an overwhelmingly positive fan response?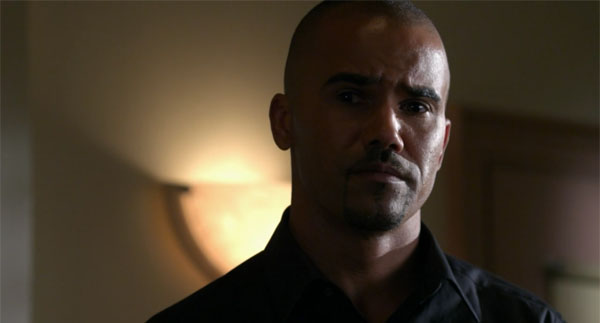 HC: Don't know if you can prepare for it, because you really don't know what people are going to say. When I watched the first assembly of it, I got chills. Once we finished my cut, and put in the final song – which was written by a friend of mine – I felt it was completely awesome. If I can see thing a thousand times and still get choked up and still feel the pain at the end, then I feel like I've done my job. I was happy when the producers called me and said they loved it, and then so happy to see that the fans loved it too, because you know, those Criminal Minds fans, they're a tough audience! You can not disappoint them because you will not hear the end of it! (laughs) Getting the details, you know, I said to Janine, if this is 2013 shouldn't Reid's hair be longer for all the die-hard fans? But she said "no, his hair is better than some wig we'd use!", so we left it.
TJ: What did you think when you first read the script – and did you know of Janine's work before directing her episode?
HC: I had met Janine when I shadowed Glenn, so I knew her from before but we weren't hanging out or anything. I thought the script was great! She knew that she was going to do my episode, so she asked me "What kind of stories do you like?" I told her I love stories with twists, that play around with time and all that, and all the stuff I said, she gave to me. Now I had to deliver!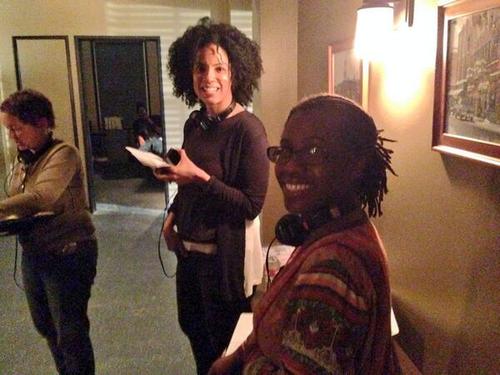 TJ: In the case of Daria, her psychosis went well beyond Stockholm Syndrome. The UnSub, in effect, 'broke' her brain by forcing her to commit those unspeakable acts. Could you share with us some of your direction with Aasha Davis in some of the more intense scenes? How were you able to help her get into Daria's mindspace?
HC: We actually had dinner and talked through a lot of things beforehand… and some personal issues that she could tap into for that, we wanted to give her color, not just too emotional all the time. The best thing I did to support her, the way scripts are written, there were all those scenes in the flashbacks which is supposed to be what she's hearing Morgan tell her, and what I did… I had Janine create a special second script so Morgan could actually tell Daria what she did…. So she could stay in character and hear those things that's he's telling her, so she could react to the flashbacks in the moment… all the stuff that we had to film, but it also included stuff that we would never use. So it would all kind of flow. And it included things that the audience would see, but Daria was hearing them in her head.
And that meant a lot of extra work for Shemar. He had to learn so many lines, double at least what he usually has to memorize. And he gave her what she needed to give that incredible performance.
TJ: We always do 'word association with the cast', so tell us your impressions of:
Joe: funny
Thomas: leader
Kirsten: quirky
Matthew: super intelligent
Shemar: sexy-cute
Jeanne: smart
AJ: charismatic
TJ: Do you have any words of advice that you'd like to pass on to someone who may be reading this and thinking "Hey, that could be me!"? And if you could go back and give your ten-year-old self advice, what would you say to her?
HC: Same for both – go make movies! We're lucky that you can make a movie on your iphone, don't expect it to be brilliant or even good, just have fun and learn from your mistakes – also tell someone who wants to be a director is to focus on jobs you can take that support that dream, don't get sidetracked by the job that pays the bills that you don't have enough time for your passion.
TJ: Is there something you are working on now that you'd like to tell us about? What's coming up next for you?
HC: Right now I am in Portland shadowing on Grimm… it's right in my style and my wheelhouse of projects. Next I'm shooting a character driven thriller for this casting company in Los Angeles… it's called 'Hide' takes place in a closet, and CM in December! So hopefully there'll be a few things between May and December.
Thank you, Hanelle!